Welcome to Travel by Dianne
Why you need a travel agent…
My agency is a small, boutique travel agency. I don't book thousands of trips a year, so your travel is very important to me. I have the freedom to spend the time you need to make sure you are satisfied with your trip. Also, my business depends on your satisfaction. I grow through your repeat business and referrals and that won't happen if you're not happy. So I make sure you're very pleased with my services.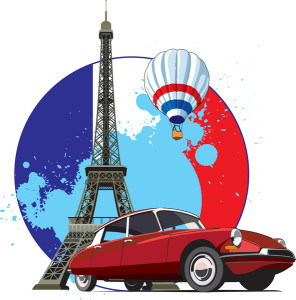 You can book much (but not all) of the travel yourself on the internet. But not all of the information out there is accurate and much of it is biased. There's just so much information that it's difficult to go through it all and determine what is good and what is not.
Also, if you're booking on the internet, you may book your travel over different websites and suppliers. Often the suppliers are located in different countries and unconnected with each other. Then, if something changes with one of your bookings or if you have a  problem before or during your travel, you might not find help very easy to obtain help from an internet source.
I can give you broader and more complete services than can be found on the internet. That's because I am a full-service agency and I make sure all the details fit together.
I will first get to know you and learn about you, what kind of travel you like and what you like to see and do. I can then give you guidance as you choose the details of your trip.
I can also suggest extra places to visit and help you decide how long to stay. I can check which dates have the best rates for hotels or air fare and I know the peak and off-peak travel periods. That can directly affect how much your trip will cost.
I can help you choose the best travel suppliers. Any booking service can create an impressive website, but it won't necessarily give you the important details. Instead, my focus is on the convenience of the hotel, the quality of the staff and services and the comfort of the hotel room.
I can advise you on the appropriate level of quality and price to match your travel preferences.
In many cases, I've experienced the services I'm recommending or I've had clients report back to me on their experiences. This gives me a base from which I can recommend your travel.
I know how to make sure your travel is confirmed and that you won't arrive without a reservation. This happens sometimes with internet reservations.
In most cases, I am paid by the suppliers, not by you. That means I will not only save you time, but cost you little or nothing.
I can look for potential pitfalls and help make sure your travel plans match both what you expect and what is actually feasible.
I know you want no bad surprises. I always work to make sure that doesn't happen.
Rather than specialize in an area of the world, I specialize in making sure your trip fits your needs every time.
That can take you anywhere…
Please give me a call so we can discuss your travel interests and see if I can plan your next vacation.
For more information about me, please check out my About Me page. Welcome to my website!
Dianne